Posted on 16. Nov, 2008 by Demonalecks in Game Reviews
So, apparently Fallout 3 has been a game that arrived ten years late to the party, fashionably late some may say, but will its peers surround this new release with drinks and a pat on the back, or shall it receive the cold shoulder? Um, hehehe…
Awkward, huh? Well to be honest I've never played previous fallout games, nor have I even known that those games existed up until I heard that fallout 3 was being made. I never got around to playing Fallout 1, Or Fallout 2, and probably won't be picking them up, so all I have to work with is the knowledge that the people responsible for this game are not the original creators, Interplay, but Bethesda Studios, and considering the success they've garnered with The Elder Scrolls: Oblivion, it won't be a surprise to find that this game rises and destroys the mold.
The Fallout
As the game starts, you take the role of the main character who is son to a scientist of Vault 101. For those who have never touched any fallout games like me, a Vault is a secure chamber that would protect a select few of societies chosen from the fallout of a nuclear blast and provide living quarters for them until it is safe to roam the earth once more. As the story has it, the sealed door to Vault 101 has never been opened and will never be opened, until now. As events unfold you find yourself leaving your fellow Vaultians behind and going forth to adventure out in the luscious wastelands of death and destruction, Washington DC or what was left of it after the bombs had dropped. From walking outside the doors of the Vault to exploring the makeshift towns scattered around, although surrounded by next gen brown, everything has a very unique look and will keep you wanting to explore, more and more, and you may not notice but you'll find yourself addicted, as I did.
Dressed to Impress
The mechanics of the game are not far from the mechanics found from previous Elder Scroll games. While the third person camera view has definitely been improved, the game mostly plays out forcing you to view things in first person; the combat being one instance. One thing that I wish had made it over from oblivion was the leveling system, while I do appreciate and understand that Fallout is following the path set by its predecessors, I miss being able to level non-important skills without the cost of a level.
The Combat as previously mentioned is one of the better and worse double edged swords you'll run into, considering that the game provides you with a skill that allows for the gore of the game to be turned up ten-fold, you can imagine the priceless fun that comes with combat alone. The game design has provided the main character with an auto-attack function titled V.A.T.S, Vault-Tec Assisted Targeting System; this pauses the game and allows you to aim at different targets within a single target. Without this system included, the combat in this game could be considered very sub-par, as the mobs with melee weapons attack you non-stop and those with ranged weapons can mow you down for added damage, while you with only a set amount of ammo, or health are trying to defend yourself; become helpless against the onslaught of violence heading your way. This goes back also to the first person and third person camera angles, as the aiming in third person becomes more of a chore than the first person which seems more fluid, as previously mentioned, forcing you back into first person for precise head shots for extra damage.
Loot dat body!
As a section on its own, I feel it deserves it. One thing the game does very well is that everything that you've slain or find can be looted, no if's, ands, or buts. Killing the sheriff, taking his duster, wearing his hat, and equipping his Chinese assault rifle, as the first order of business, set forth the plans of how I was going to raise my character. Considering this, there is a ton of equipment out in the vast wasteland of DC that can be discovered and acquired through quests and objectives that may add status effects for raising your character perfectly.
The nothing-nessssssssss….
For those who have played Oblivion, they would know this very well as the land is very fairly stretched with every piece of it available for exploring. This sets the real notion of the game, aside from the main plot and story. Side quests! As you go and explore different areas you will run into the typical quest giver and be herald into the epic side stories that will have the radios calling out your name in fame or fear.
"Hey mister, can you go retrieve this thing?" What followed was explosions and looting, unlike the world has ever seen.
All in All
As someone who's never played any past iteration in the series, and this being my introduction to it, so far all has been well with me and in my opinion, even if the game my fall short in some key points. Areas such as combat, the vast content in the game alone, plus the consequences of choices and actions, places this game beyond just a regular rating system, This game has earned 3 john Sanchez's.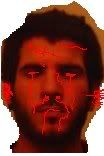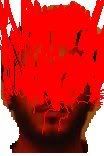 That's the equivalent of ten pieces of candy and 4 pancakes with syrup. I recommend this game to anyone who has a 360/ps3/PC, Immediately! And as always, readers, help yourself to your own review, critiques, show me what you got!